Start the conversation.
Our Mission
Our goal is to help families and individuals to become more informed about financial decisions and life planning by sparking conversation within families, communities, and friends. We are all about family and believe that conversations about finance should be fun!
What We Offer
Generational Wealth is a conversation. We aim to speak and share our knowledge with the community through various events and platforms. Contact us to learn more or to book us for an event!
Scroll down to view some of our previous accomplishments within the financial industry and events across the nation!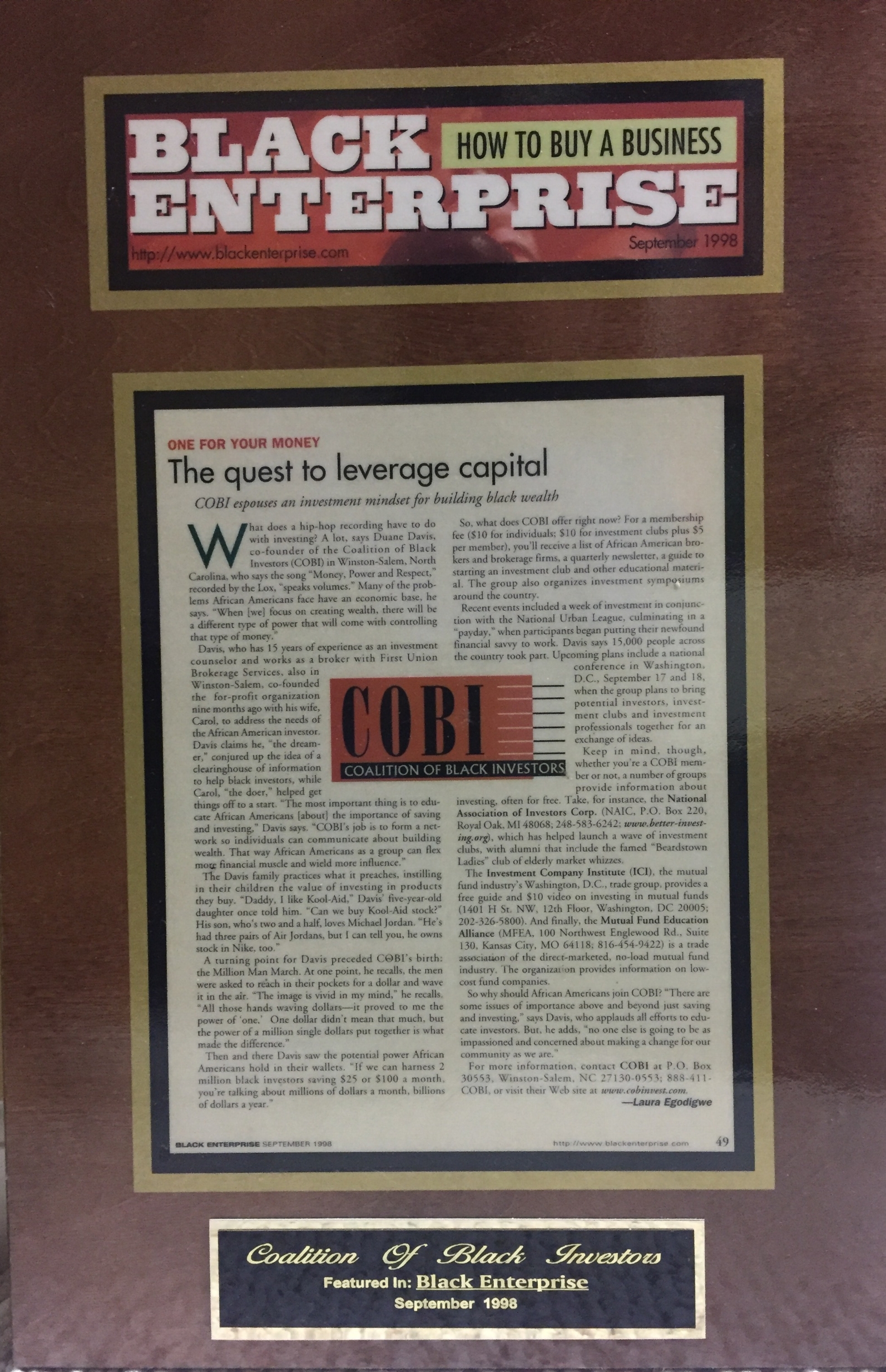 For reference: For us, finance is a family affair. COBI stands for the Coalition of Black Investors and it was founded in the 90's by Carol & Duane Davis. Generational Wealth is the next step!